In an increasingly water-stressed world, effective surface water management is paramount. From urban areas characterized by impervious surfaces to industrial sites, the importance of skillfully collecting, cleaning, holding and reusing water can not be overstated.​
Every application, whether residential, commercial or industrial, presents distinct challenges requiring tailored approach. By recognizing this differences and implementing context-specific solutions, we not only enhance water quality but also reduce pressure on overwhelmed natural systems.​
The complex interaction between human activities and the environment emphasizes the importance of conscientious surface water management practices, cultivating resilience and sustainability for generations to come.​
Discover the world of ACO​ Surface Water Management​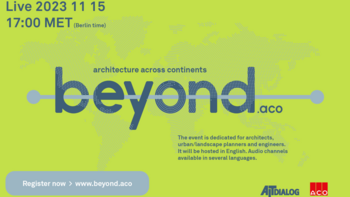 beyond.aco | architecture across contine
In March 2021 ACO and AIT-Dialog have been successfully launching a virtual tour of the world's seven continents inviting architects, urban planners, engineers and landscape architects to become part of "beyond.aco | architecture across continents".
Take part in our next live event in 2023 and look forward to exciting topics and interesting lectures from international speakers - more details will be published on this website soon.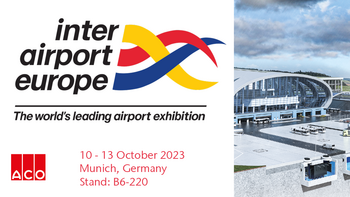 inter airport Europe 2023
inter airport Europe is the world's leading airport exhibition and covers all areas of airport-related technology, equipment and services, all in one place. As part of the TERMINAL segment, the show offers solutions and equipment for the construction and operation of terminal buildings, the architectural design, equipment and planning stage of the airport.