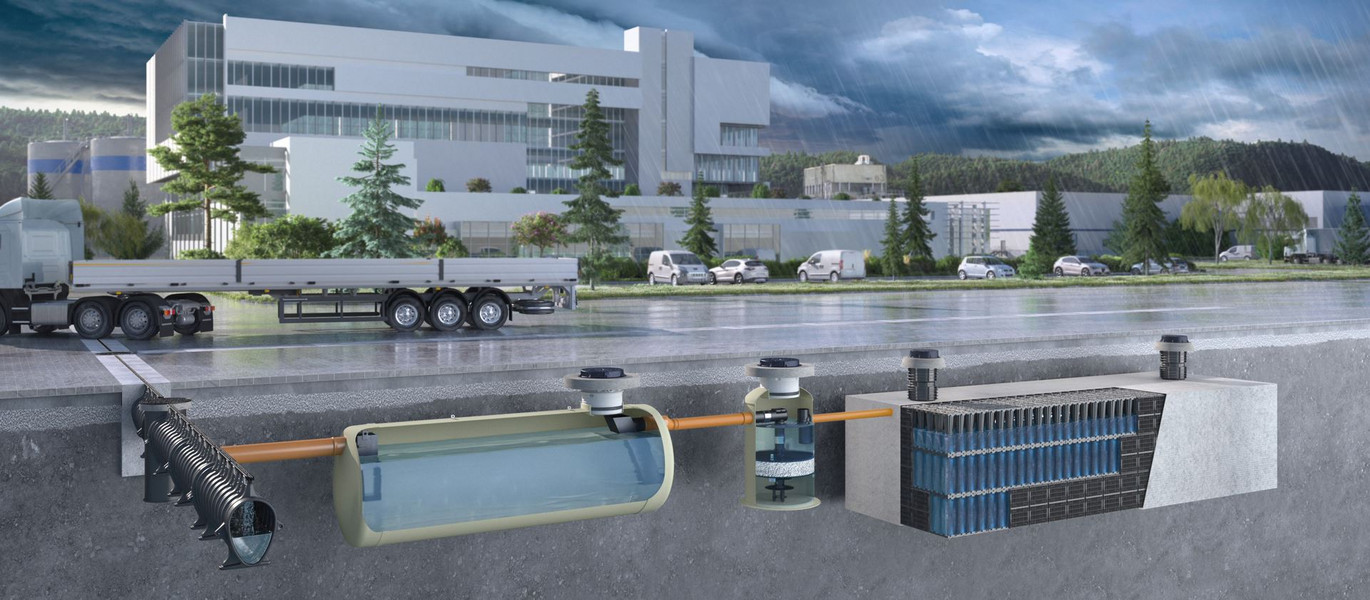 ACO Stormwater Management
When advanced water treatment is required
Stormwater has become a challenge due to the rapid and unplanned growth of urban areas, removal of vegetation, reduced effectiveness of drainage infrastructure and the impacts of climate change.
With urban areas experiencing rapid growth and climate change impacts intensifying, effective stormwater management has never been more crucial. At ACO, we care for water and understand the urgency of effective stormwater management. With our specialized expertise and innovative solutions, we aim to tackle these pressing issues and create a sustainable future.
---
---
Multi-material approach
At ACO, we take immense pride in our unwavering commitment to meeting diverse project needs. Our innovative multi-material approach lies at the heart of our mission to deliver optimal solutions for our valued clients. Through this approach, we proudly offer an extensive range of products crafted from three exceptional materials: GRP (glass reinforced plastic), concrete, and PE (polyethylene). This comprehensive selection empowers us to tailor our solutions precisely to the unique requirements of each project, ensuring the highest levels of efficiency, durability, and performance.
By offering products in GRP, concrete, and PE, we empower our clients to make informed decisions and select the ideal material that aligns with their project's unique demands. Our experienced team of experts collaborates closely with clients to understand their precise needs, providing invaluable guidance and support throughout the decision-making process. With ACO's multi-material approach, our clients can be confident that they are investing in top-of-the-line solutions that deliver enduring value, exceptional performance, and absolute peace of mind.
---
---